August 2018
Making of the EINKOCHBUCH

Since working on the EINKOCHBUCH was my largest single project production yet, I decided to take the time to give a more in depth look behind the scenes. But first check out the short video I made!
I was lucky to be part of the book's content team from the very beginning. When Patricia, Verena and I discussed ways to find a cohesive, reproducable (since shooting dates would be weeks apart due to seasons) and attractive style of images we agreed on table top shots quite quickly. I then wanted to make it a bit more special (and nerdy) and suggested to have all the food images in the book be real-life-sized. It should make readers of the book feel like they have the ingredients or final products lying right in front of them.
For that purpose I did a test shoot and took measurements for my desired set-up. The final solution created an image that we had to scale down by about 75% to be life-sized, giving us enough room to reposition the content on the spreads.
I shot everything on a Sony a7R III with a Zeiss Batis 85mm Lens. The camera was mounted on a telescope bar directly above the table. With all the settings being fixed I was able to then trigger the shutter from my computer connected through USB.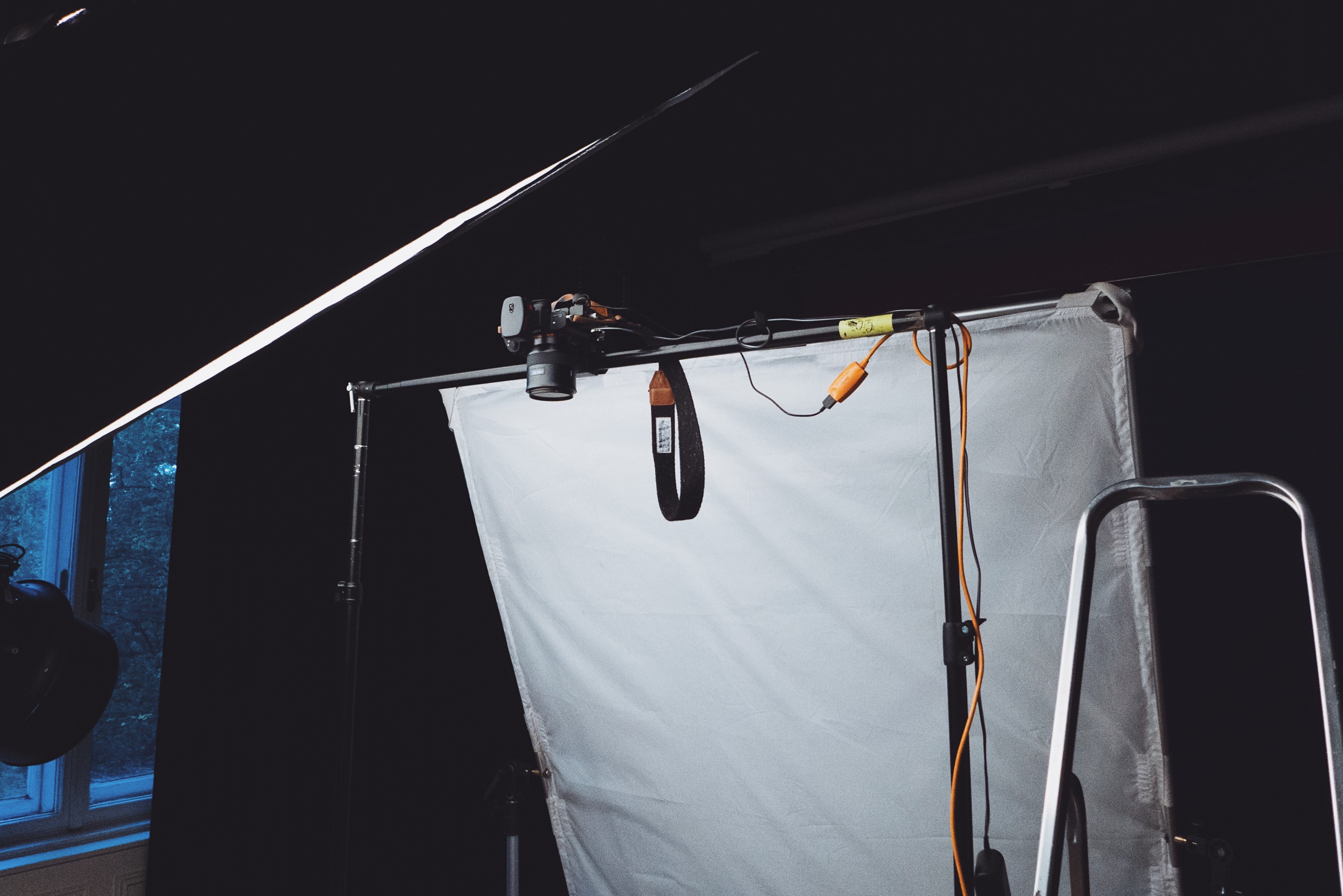 Another handy thing was that Verena – as the designer of the book – also had a dummy layout at hand that we used to check if the placement of things corresponds well with copy text.
During the shooting days at my home studio the major work was done by Patricia & Verena, the masterminds behind recipes and (food) design. They organized the loveliest set of plates, bowls and other utensils and made a perfect shooting plan. One of my favorite things about it was the fact that they set the shooting order so we can habe the food we just shot as lunch or dinner.

Since it is a cook book about conserving food and making jars and bottles full of delicious stuff for your pantry, not a lot of actual dishes were made. But the ones we did were created in the kitchen adjacent to the studio.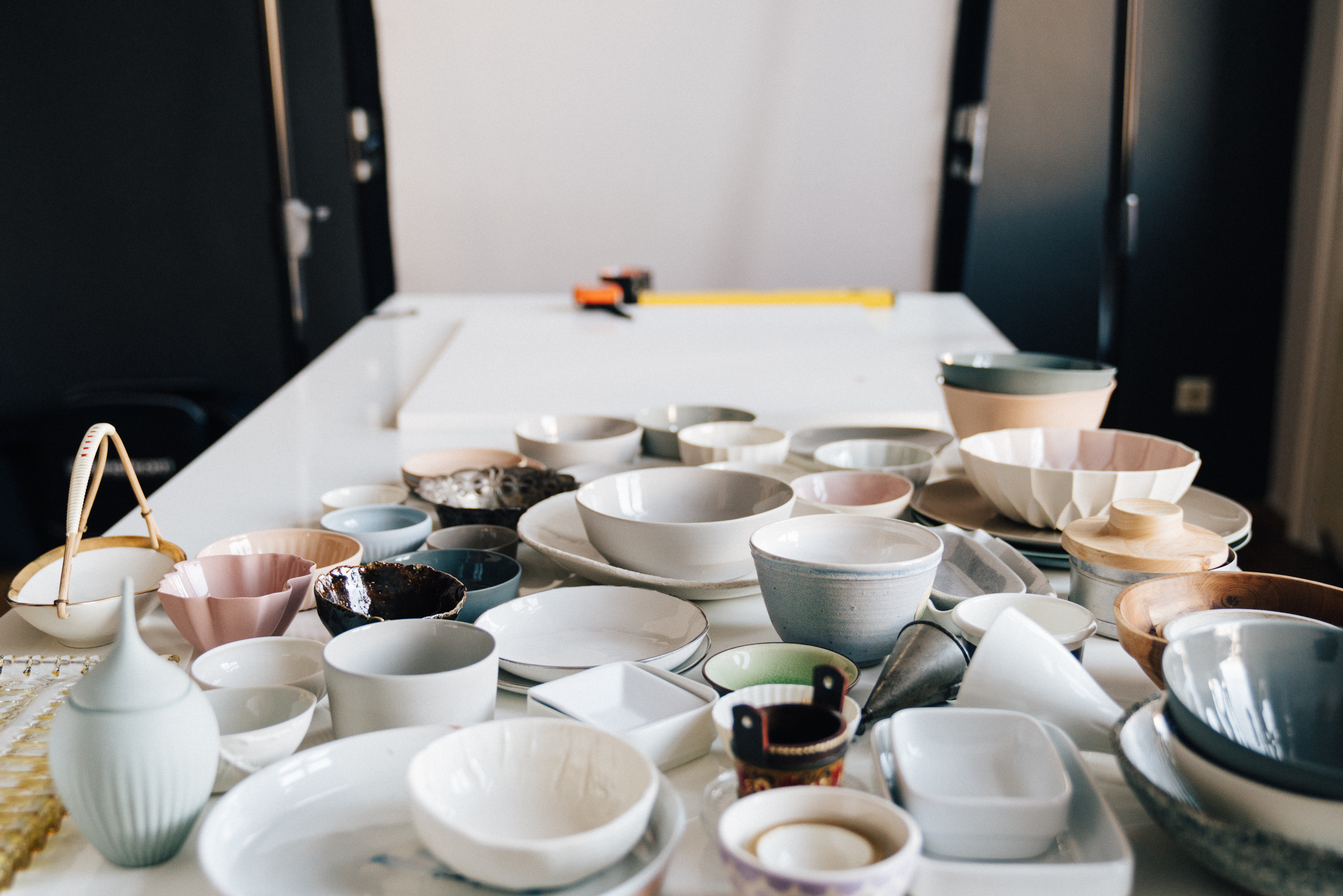 For the chapter openers I decided to create contrast to the strickt table top shots and create "real life" scenes where people are enjoying food. Since the main characters still are the products, the people were only visible in the background and out of focus – unless we made an insta story.
We are all very proud of the final product. The images held up very nicely in print and you really have the urge to just grab the veggies and fruit and start creating jams and chutneys immediately.
Head over to my
project page
to see the product shots of the book.
If you wanna buy a book (it's only available in German right now) go to
www.schoenundgutesse.at/shop