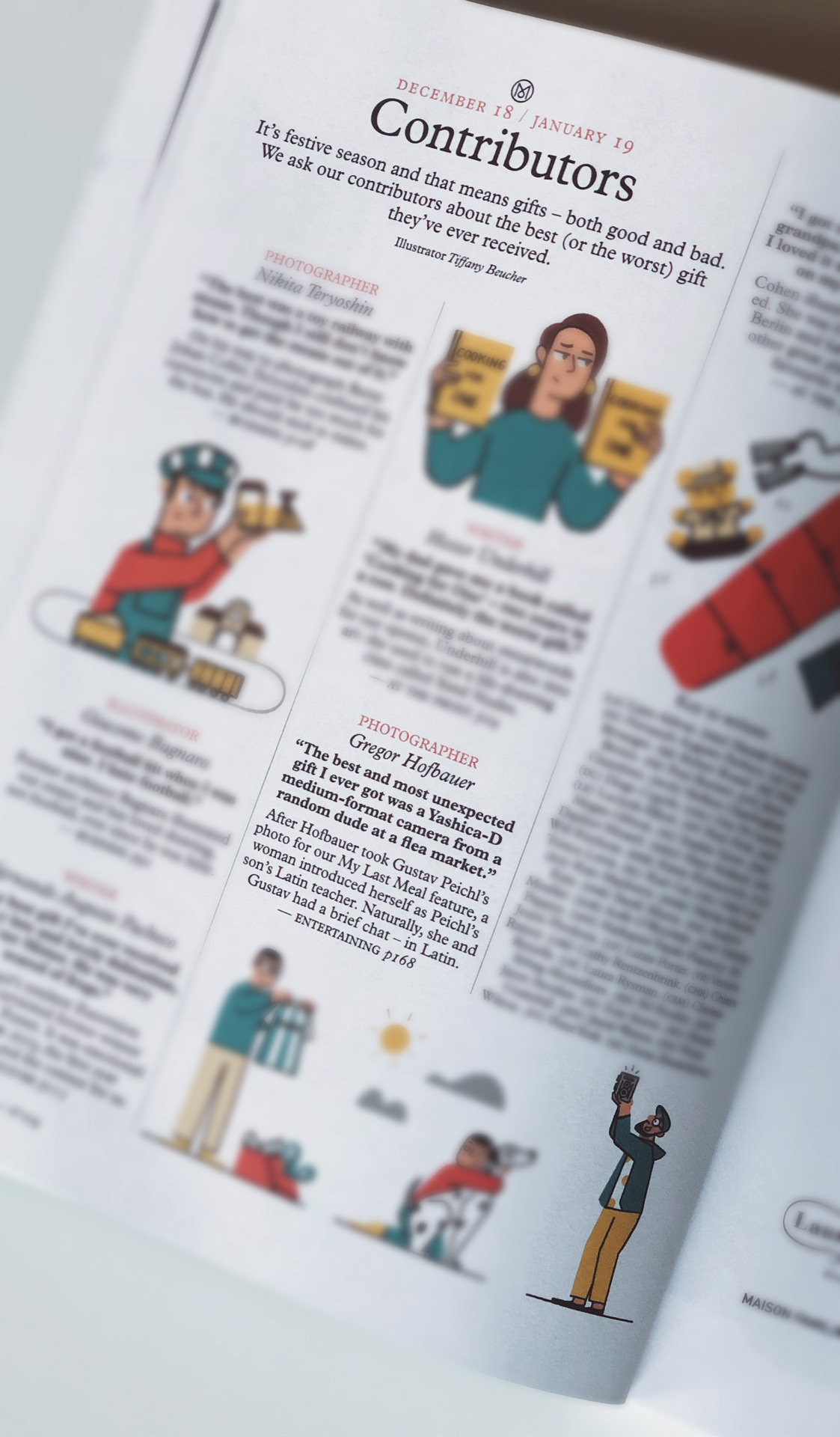 December 2018
The Best Gift Ever

In the
December / January edition of Monocle Magazine
I was featured on the Contributors' page. I was pretty stoked to hear about that and it's always fun to see talented illustrators like
Tiffany Beucher
create an illustration of yourself. I also loved the question they asked me – what was the best (or worst) gift ever received?
For me the question was easily answered: about 8 or 9 years ago I walked around on Naschmarkt fleamarket in Vienna with a twin-lens medium format film camera I borrowed form a friend of mine. I wanted to give it a try and I was carrying it around my neck ready to shoot at any moment. Suddelny this guy walked up to me and tells me he has a camera like this, but he never uses it. He is an artist, but he doesn't take pictures, so he was excited to see me using a camera like that. He told me to meet him the next day to get his camera, if I wanted it. Naturally I said yes. And naturally I brought some money to the meeting to give it to him. He gave me a fully functional Yashica-D at a subway station, in a plastic bag, and when I wanted to force my money on him, he flat out refused to take it. "Knowing the camera is in use is worth more than the money you can give to me", he said.
So every time I use the camera now (and I should pick it up more often again), I remember this story and that it was an unexpected and amazing gift for me.
Find some of my favorite pictures I shot with this camera below.