November 2018
Olive Harvest

November came almost too fast, and to avoid facing the autumn weather in Vienna I escaped to Greece for a week. There I volunteered at a friend's family home to harvest olives that later on would be processed to become olive oil. Not only I looked forward to warmer weather but also spending time doing manual labor, away from the computer. But I couldn't pass the chance to document the whole process.
The Harvest


The olive trees we harvested are situated in a bigger garden at my freind's family home in Makri, in the eastern part of Greece. They are doing the harvest the old fashioned way: using rakes combing the trees, dropping the olives on canvases on the ground, manually removing bigger brenches and collecting the olives in crates.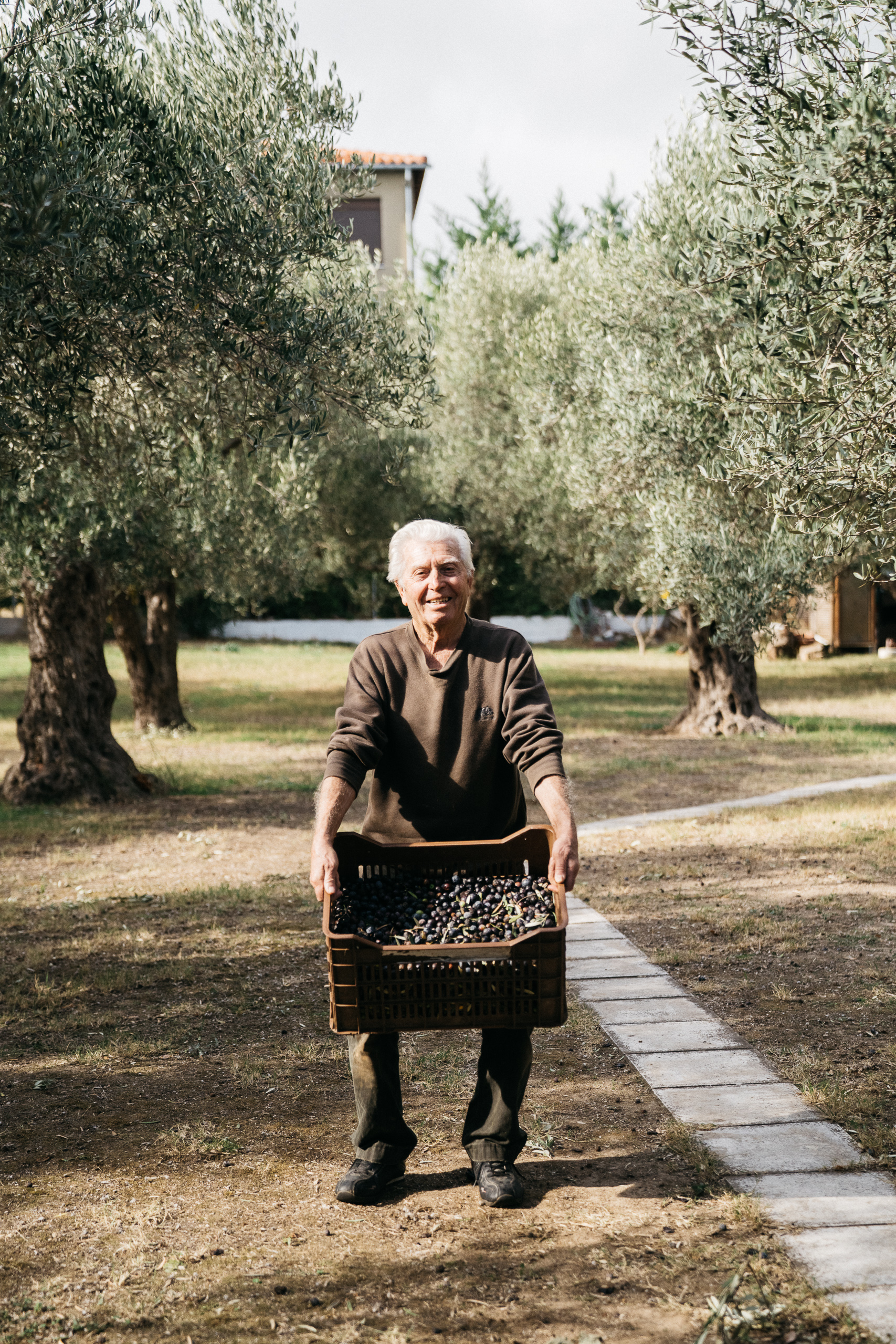 Pressing the Oil

We took the olives to one of the local oil manufacturers. If you have a bigger amount of olives you can actually get the oil pressed from your own olives. If you don't reach that limit you contribute to the general olive stock that will be pressed into a community oil of the local village. In any way, all the images I shot might show a bit of the process, but unfortunately they cannot capture the -amazing- smell of the place.
Making Pickled Olives

A few of the best looking olives we held back and didn't send to the oil pressing because my friend's mom wanted to make pickled olives. The porcess she chose takes 6-8 weeks and requires her to turn around the bag of olives pressed between two stones every day for the entire period. The outcome is worth the wait! The olives are tender and flavorfull and only preserved by the own oil and sea salt.
A Seagull's view of Makri

During my time off working in the olive gardens I picked up my drone and shot a few scenes in the midst of endless olive trees, on top of a rock hosting the "Cyclop's Cave" and at the sea. Here's the view that otherwise only the local seagulls can enjoy!