October 2018
A Monocle View on Summer

I do love to do reportage and editorial photography. Creating imagery for stories told by talented writers and see them printed in nice publications is one of my biggest joys in this job.
So in July of 2018 one of my favorite magazine houses, Monocle, commissioned me for my first job with them. And since then I was happy to support 3 more stories with imagery for their articles. This past summer I got to visit places close to Vienna that I've never experienced to this extent, meet interresting people and also got to places that I didn't expect going at all in my life.
Wachau, Austria


The first story took me to the lovey Wachau Valley close to Vienna. The danube takes generous turns through this beautiful stretch of Austria, vineyards line the hills along the river and beautiful old towns charm thousands of visitors every week. The story I covered for the Monocle Summer Weekly Newspaper focused on the culinary treats the area has to offer.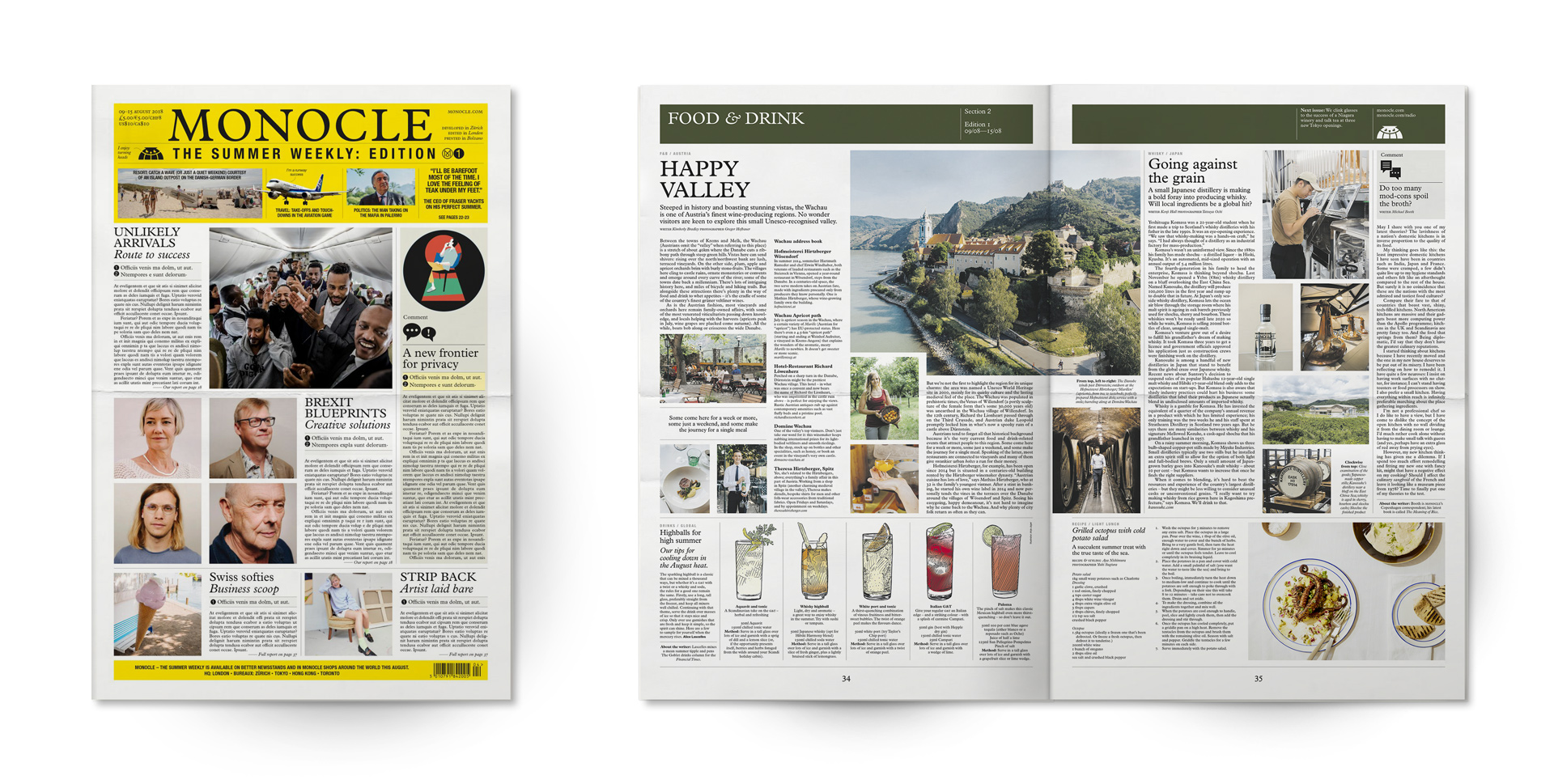 Semmering Viaduct Views


The annual Monocle "Escapist" issue showcases travel highlights around the world. Rank 14 is awarded to the Austrian Railway Service from Vienna to Vencie. The highspeed train partly runs through a pictoresque area not far away from Vienna, crossing quite old viaducts offering stunning views of the landscape.

I was especially happy to see my picture filling a full spread in the publication.
Bavaria, Germany

For two different stories that got published in the Monocle "Bavaria Special Newspaper" I covered surprising architectural highlights in Landshut, an upcoming neighborhoods in Nuremberg and Munich and the life along the Isar river in Munich.

My itiniery was jam packed for two days. It was fun to experience all the diverse stories, zooming back and forth on trains, cycling from shooting location to shooting location within Munich or standing in the Isar river for a portrait of a guy who swims to work every day.

I was happy to see that for this publication three of my images made it to the cover.