October 2019
My Perfect Vacation Gear

First of all – apologies for not posting updates over the summer. The title of this article might suggest, that I was on vacation all the time, but in fact I actually had a very busy summer. Hence – vacation was VERY much needed in September. And I faced a slight dilemma which some other photographers might relate to: Yes – I love to take photos, especially on vacation, but after an intense period of taking pictures I didn't want my vacation to feel like work.
To avoid this my main criterias were:
Being able to shoot with the best quality availble to me

Traveling light and compact: I don't want to bring a big gear bag with heavy equipment
Not bringing a computer, but still be able to edit photos

ad 1.) The right camera ...

I am a Sony alpha 7/7R user and I am very fond of the cameras. But I toyed with the idea of getting an APS-C format camera for holidays, since they are lighter, more compact, and do a good job. But then, after thorroughly researching and testing at local shops, I decided against buying into a new system. It just wasn't worth the money (although I am very amazed by what Fuji offers with their XT-3). So I stuck to my trusty Sony Alpha 7 III, and invested less money than for a new system into a new fixed focal length lens: the Sony FE 35mm/f1.8 – because I realized how to tackle the second cirteria:
ad 2.) ... with the right lenses means compact and light gear

I do have the very versatile 24-70mm f2.8 G-Master lens, but it is very bulky and heavy. It also screams "big camera" from far away, and I wanted to avoid that kind of attention while on vacation. So I decided to bring three fixed focal length lenses:
Zeiss Baits 25mm/f2

Sony FE 35mm/f1.8

Sony FE 55mm/f1.8

The weight of all three of is them just a little more than the 24-70mm and attached to the a7 body they make a very compact set-up and offer me even faster apetures. I have a small Lowepro shoulder bag that holds the body with an attached lens and the two extra lenses perfectly. That shoulder bag is small enough to put it into my regular backbag. So I also didn't look like someone who would carry around professional photo gear.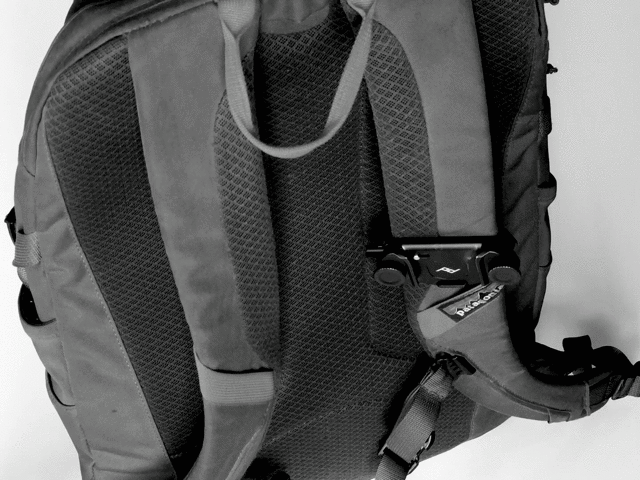 On top of that I invested in the fantastic
Peak Design "Capture"
quick release clip. It eliminates the need to carry your camera with a strap around your neck, which – on a long day of sight seeing – can be quite painful. Also I realized the dangling camera is very annoying on hikes and longer walks, while the fixed camera on the quick realse clip stays quite in place.
ad3.) Switching to mobile editing


Last but not least I looked into a suitable workflow for mobile editing. I realized that with my iPad pro thanks to the usb-c port I can connect my card-reader (theoretically even the camera directly) and use Lightroom Mobile for the editing. I was pleasently surprised to see that I could import all my VSCO presets from the Desktop Version to the Mobile App. And I have to say, the editing worked like a charm and was very practical for updating my facebook and instagram with current photos while being on the road.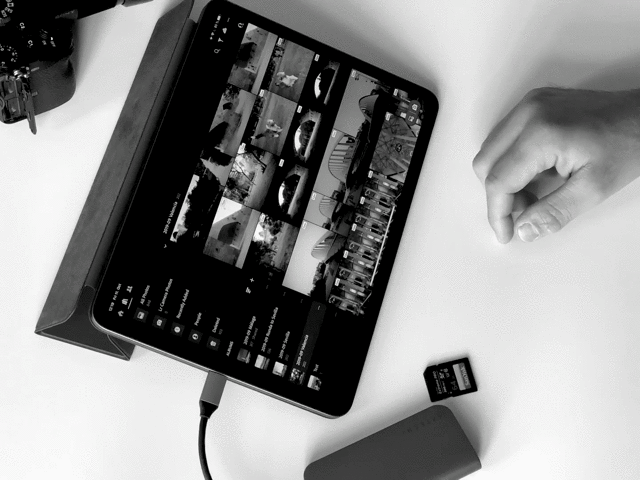 The entire set-up work perfectly for me. What I like to shoot during a vacation varies really by the place. But three themes are usually always present for me:



Everyday People

Being able to dive into a foreign culture is simply fascinating, especially when I can observe the locals. What are they doing in their own city? What are they wearing? How do they interact? Thanks to the small camera set-up, the fast lenses and the handy PeakDesign clip I was really quick to capture candid moments.
Urban and architectural highlights

Since my widest focal length was 25mm capturing architecture was sometimes a challenge in the tight alleys of spanish old towns, but it surely worked after running around to find better vantage points. But all in all I was happy with the range my lenses offered. And for specific details of buildings I loved to make use of the the shallow depth of field the lenses offer.
City- and Landscapes

Also for city- and landscapes the three focal lengths worked out. And for my hikes I did enjoy to only carry around the light backpack. Would I have loved to be closer to things with a 70mm or maybe even 200mm lens? Maybe, but since vacation photos usually end up mostly being used online, one can do a lot with creative cropping.