February 2019
Printing Photos, Framing Prints

Nowadays as a photographer you have access to amazing gear, making creating images exciting, easier and quicker than only 10 years ago. A lot of our produced images end up on screens. Websites, Instagram, electronic billboards – sure it's exciting to see your photo glow on a brilliant display, but often details – and I dare to say – some aura as well gets sacrificed due to the popularity of modern (meaning screen based) media.
For me holding a printed picture in hand is something completely different. That's why I also love to work for editorial clients, because a printed photo for me is something special.
So in the beginning of 2019 I utilised Instagram (of all places) to give away printed photos. The first five followers who signed up for the give away were able to pick a photo of my feed. So the other day I worked on these prints in my studio in Vienna.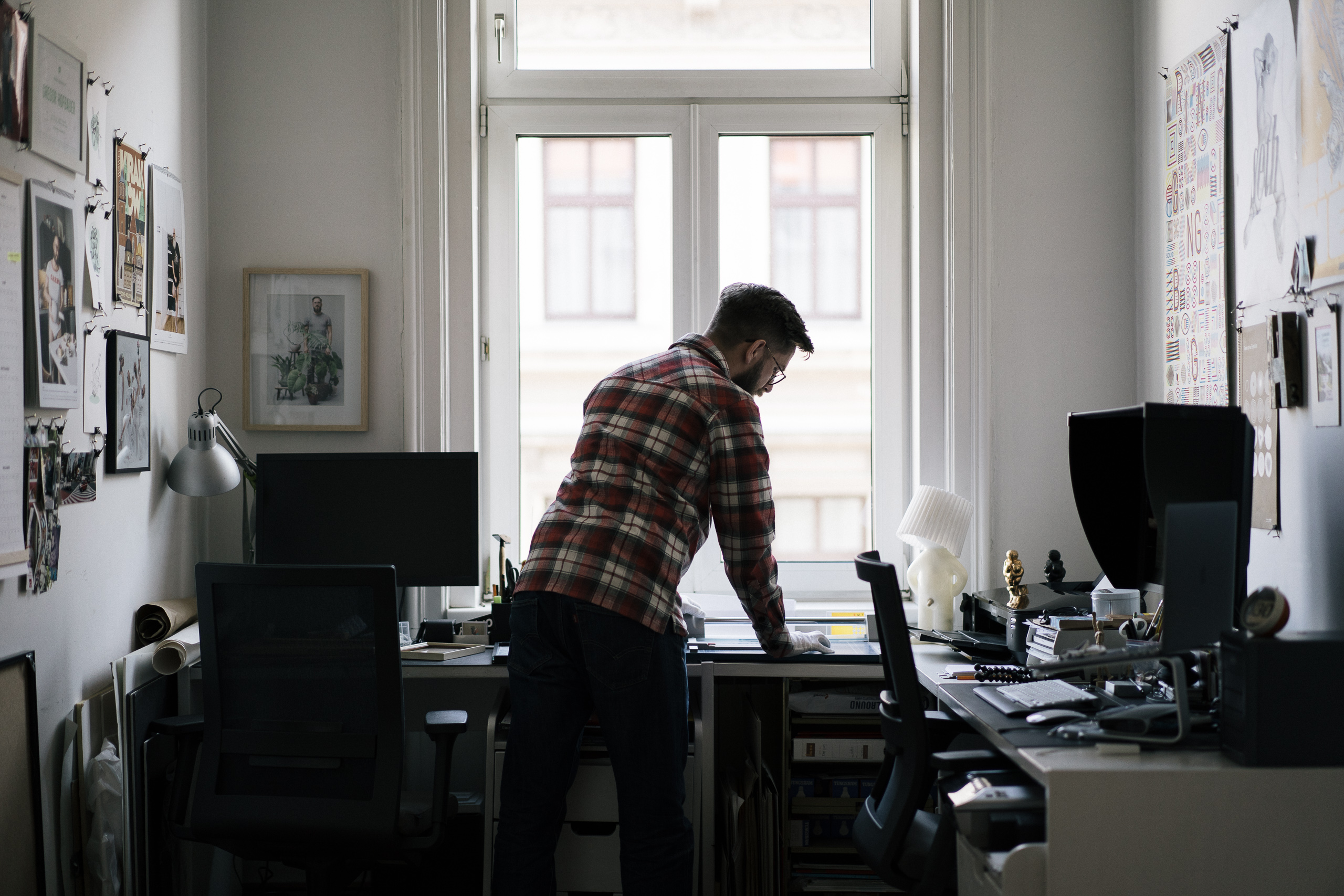 For this sweepstake I also decided to not only print the photos but also place them in proper frames. I am collecting vintage frames on fleamarkets for a while now. I feel some of my images come across better when the frame already has some character as well. Other images profit from clean and simple frames, which I also keep around (you never know).


For the printing I decided to make use of my inkjet photo printer. The quality you get out of these things is pretty stunning nowadays. With the right paper and proper color management the results are close to perfect. I'm happy to have a set-up that delivers very accurate reproductions of what I see on the screen.


Working with vintage frames is a somewhat delicate task. The old frames might be a bit fragile and the metal pins that usually fix the backplate with the frames have to be put out and back in very carefully (to not split the wood of the frame).
The glass usually needs thurrough cleaning or sometimes even to be replaced. The end result though is something unique. If you match an image with the right frame it elevates the presentation immensively.
I definitely want to work on showing more photos of mine this way. I probabably will set up an online shop later this year for selected prints. And I can already announce that from
April 29th until May 5th
five large scale prints of my collaboration with Dutzi Ijsenhower called
"Faux Kings"
will be on display at
Improper Walls Gallery
in Vienna. Stay tuned for more information.
For now – if you want to see the making of of the prints and the framing accompanied with moving imagery, had over to my instagram to check out the
story highlight
.